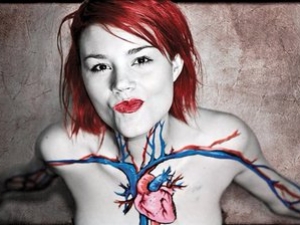 We're in The Muse magazine, a medical humanities initiative that aims to address key healthcare issues through interdisciplinary dialogue! Hot off the press, in time to help us promote Organ Donation Awareness during April. You can find an online version of the magazine here. We've also cut a short video about our campaign from part of the 15 minute mini-doc we did for Arts Health Network Canada.
In the article and short film we talk about the campaign #4Eva and how Eva and Cyrus McEachern collaborated to submit the now famous photos of Eva and the heart she painted on her body. Their inspiration was a contest founded by Dr. Carol Ann Courneya. This contest in turn inspired our legacy campaign, #4Eva.
"Heartfelt Images started in 2000 after I had been to a medical education meeting where I went to a session that was entitled the 'The Use of Photography and Critical Thinking.' And I thought, I wonder if I can bring that idea back and when I'm teaching medical students about the heart, give them the opportunity to use a camera and conceptualize the heart artistically? I'm a photographer, just amateur, purely amateur, but I have always loved photography and I think visually and I learn visually. So, it made perfect sense to me."
~ Dr. Carol Ann Courneya, Assistant Dean of Student Affairs and an Associate Professor in Cardiovascular Physiology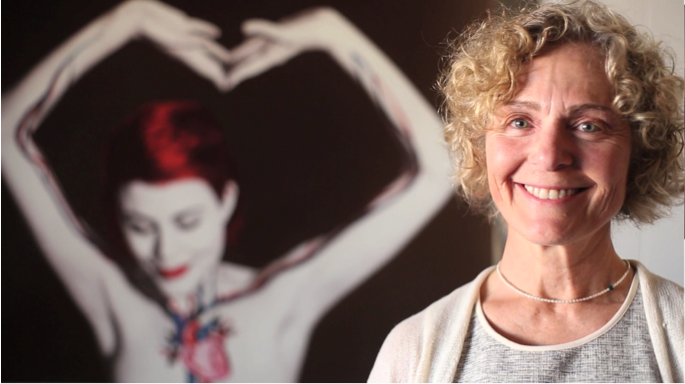 Dr. Carol Ann Courneya in front of a poster image of Eva.
Free Download for The Muse Readers
Click the Buy button. Create or log into your Vimeo account.
Enter promo code: THEMUSE
Expires April 30